You want to make use the hidden setting with which YOU get to decide where you will be zwifting today?
You want easy access to set trainer effect (also called resistance level) before you launch Zwift?
You want to toggle fullscreen mode?
Then zwift-preferences for WindowsWindows The Windows operating system from Microsoft. can help you. If you use macOSmacOS The operating system on the Mac computers from Apple take a look at ZwiftPref instead.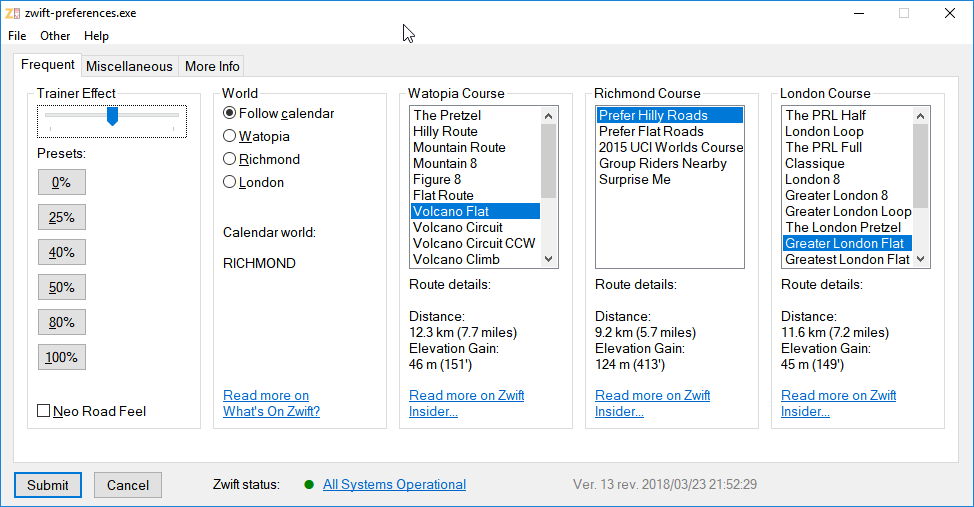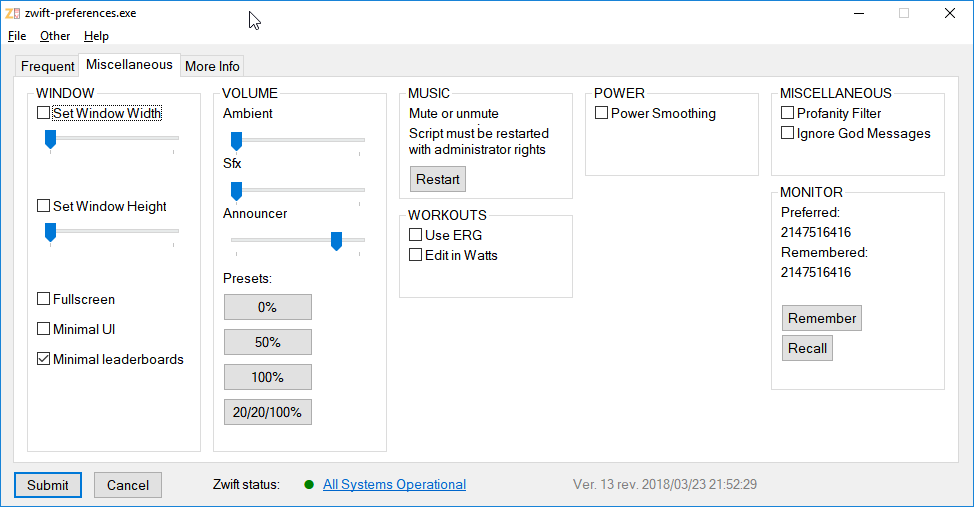 zwift-preferences is a script/an app which gives you access to safely modify the prefs.xml file from which Zwift reads your prefences when Zwift is launched. Notice that if you change prefs.xml while Zwift is running your changes will be overwritten by Zwift.
By the way, zwift-preferences can be used together with zwift-login.
Prerequisites
Windows PC with
Download
Download "zwift-preferences installer" setup-zwift-preferences.exe – Downloaded 41112 times – 1 MB
Read more about the installer package.
---
History