You want to make use the hidden setting with which YOU get to decide where you will be zwifting today?
You want easy access to set trainer effect (also called resistance level) before you launch Zwift?
You want to toggle fullscreen mode?
Then zwift-preferences for Windows can help you. If you use macOS take a look at ZwiftPref instead.
Important note re. the new home screen in Zwift:
Since Zwift doesn't show your last selected route in the new home screen you cannot activate a ride on your last selected route anymore. That also means that you cannot activate a ride on a route pre-selected with zwift-preferences. There is no way to circumvent this but let's hope that Zwift bring back the functionality to see your last selected route.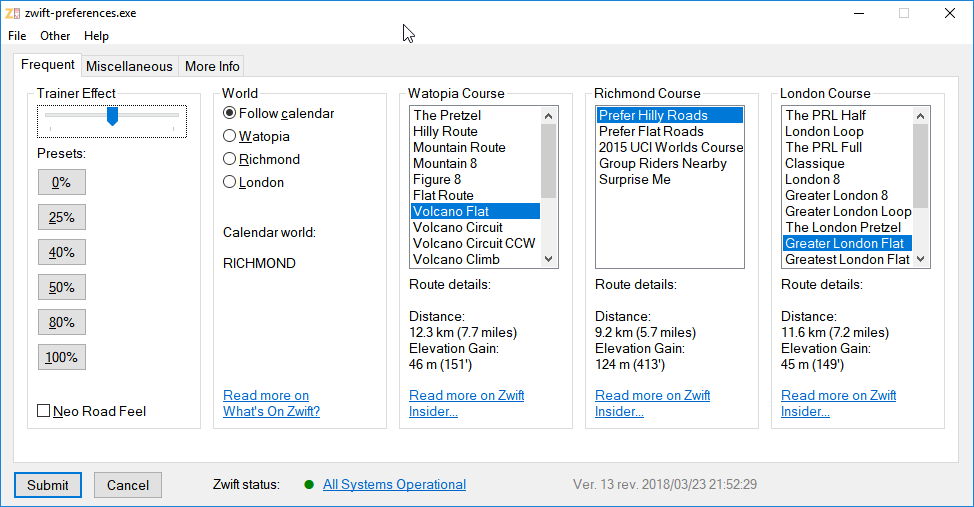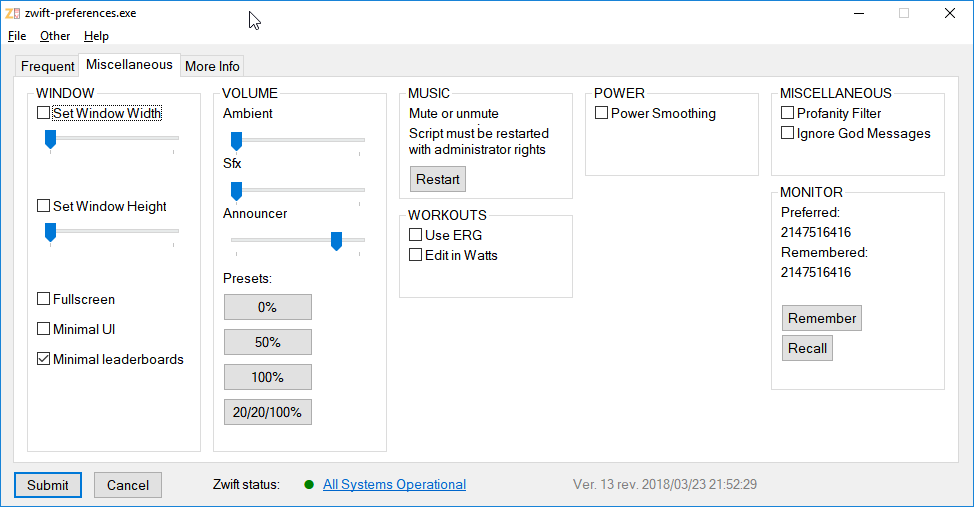 zwift-preferences is a script/an app which gives you access to safely modify the prefs.xml file from which Zwift reads your prefences when Zwift is launched. Notice that if you change prefs.xml while Zwift is running your changes will be overwritten by Zwift.
By the way, zwift-preferences can be used together with zwift-login.
Prerequisites
Windows PC with
AutoHotkey version 1.1.33.1 or higher (must be a 1.1 version, not 2.0)
Download
Download "zwift-preferences installer"

setup-zwift-preferences.exe – Downloaded 115199 times – 1.62 MB
Read more about the installer package.
Using with non-standard Zwift setups
Even if you have the Zwift document\data files in a non-default location (which is Documents\Zwift) you can still use zwift-preferences.
If you have your Zwift documents (e.g. prefs.xml) in a location different from the default:
You can control where zwift-preferences look for data files (prefs.xml) with a ZWIFTDOC environment variable (this is also supported in zwift-login).
Add an environment variable called ZWIFTDOC to your Windows account to point to your Zwift data folder:
Example: ZWIFTDOC=C:\ParentFolder\Zwift
You may have to log out of Windows and log in again after defining it for the environment variable to be known.
After this zwift-preferences will always use the value of ZWIFTDOC as the location of the Zwift data files instead of the default location.
Google can tell you how to add/modify environment variables:
https://www.google.com/search?q=set+environment+variable+in+windows+10
---
History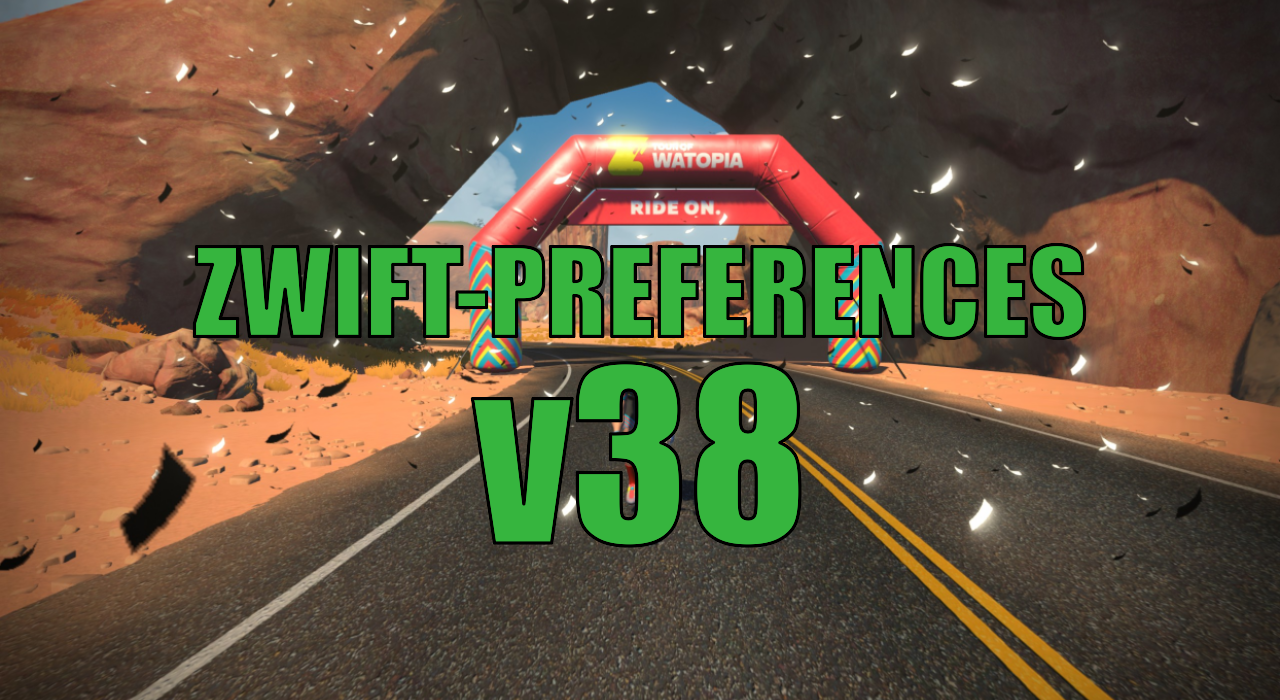 It suddenly became necessary to fix zwift-preferences because of changed security settings at the server from where it pulls the route information. There are no […]