While we wait for new routes in the next Zwift update and probably a new world later on, now is a good time to get the latest version of zwift-preferences.
You can now save/remember information about the preferred monitor and recall that information later on.
You can mute/unmute the startup music in Zwift
The Zwift status info is shown with link to the Zwift status page
Besides that this version is prepared for new worlds and new routes – when Zwift releases them, zwift-preferences will pull the information from the ZwiftHacks server and almost magically let you choose world and routes.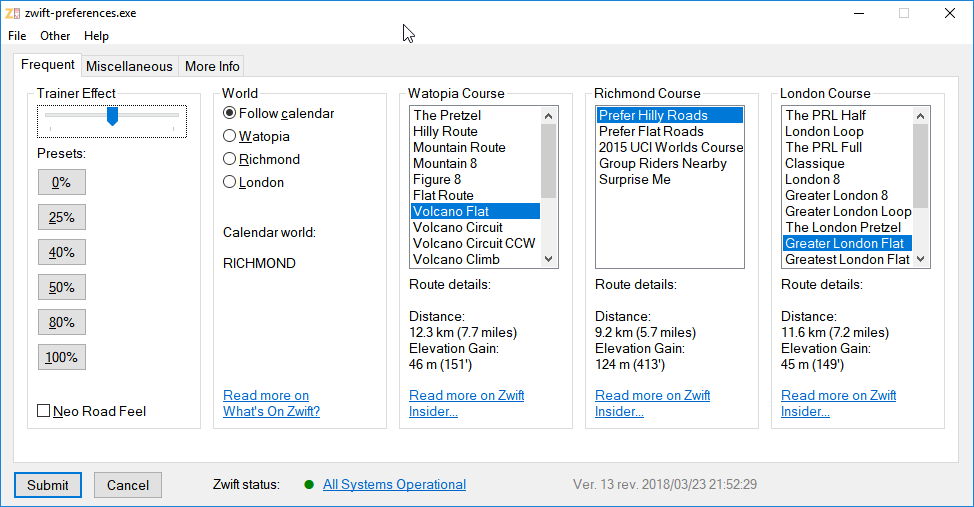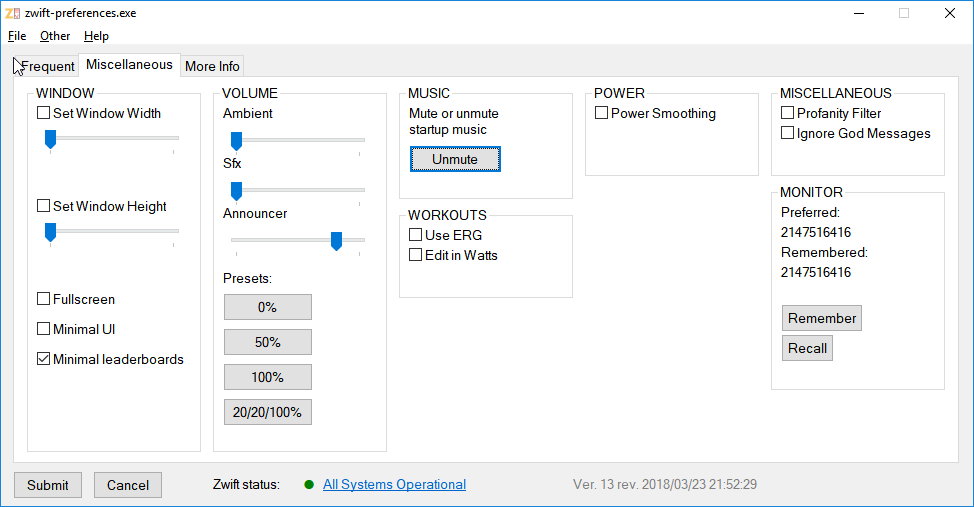 Download the update