zwift-hotkeys is made primarily with the following objectives:
Add hotkeys for actions which would otherwise require use of a mouse.
Add hotkeys for navigating between riders when in fan view and for giving Ride On's.
Add hotkeys for rearranging the Zwift main window using keyboard only.
Besides this the zwift-hotkeys.ahk script contains a framework for detecting and displaying info about current view, course and dirdection based on evalation of pixel colour patterns (toggle this with Ctrl+W hotkey)
You can find more details about the various hotkeys in this List of hotkeys in zwift-hotkeys
See the zwift-hotkeys FAQ, Tips, and Tricks page for troubleshooting tips and tricks.
Note: zwift-hotkeys.ahk may not work when Zwift in fullscreen mode. I have not tested that at all.
zwift-hotkeys is automatically closed when Zwift is closed. All windows with a title starting with 'ZwiftOverlay' are closed, too.
Prerequisites:
Windows PC w/
Downloads
Download "zwift-hotkeys installer"

setup-zwift-hotkeys.exe – Downloaded 3193 times – 1.62 MB
Read more about the installer package.
---
History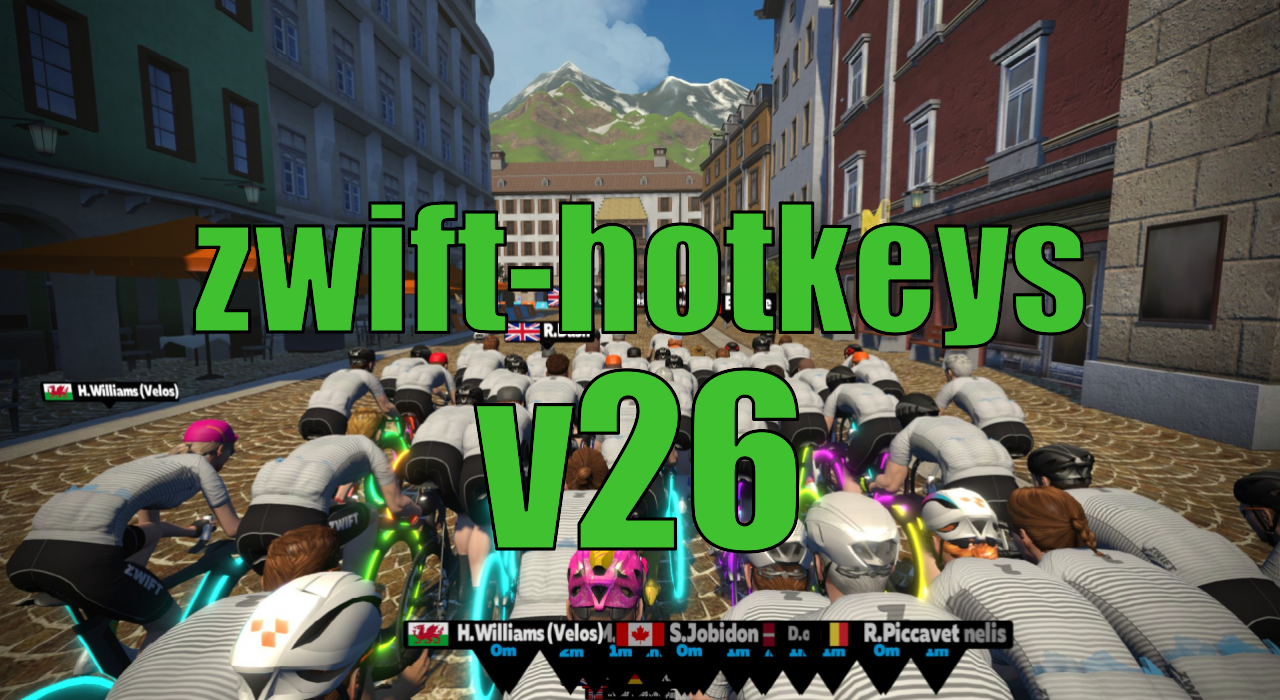 zwift-hotkeys v26 brings a few bug fixes and starts adding hotkeys for the new home screen (but this is still work in progress) […]