Bug fix for a bug fix – v15 of zwift-preferences
The last update helped zwift-preferences work better on Windows 7 but made it worse on Windows 10. Version 15 fixes the this (hopefully). Leave feedback in the comments section if you experience problems.
If the previous version (14) works fine for you there is probably no reason to update again.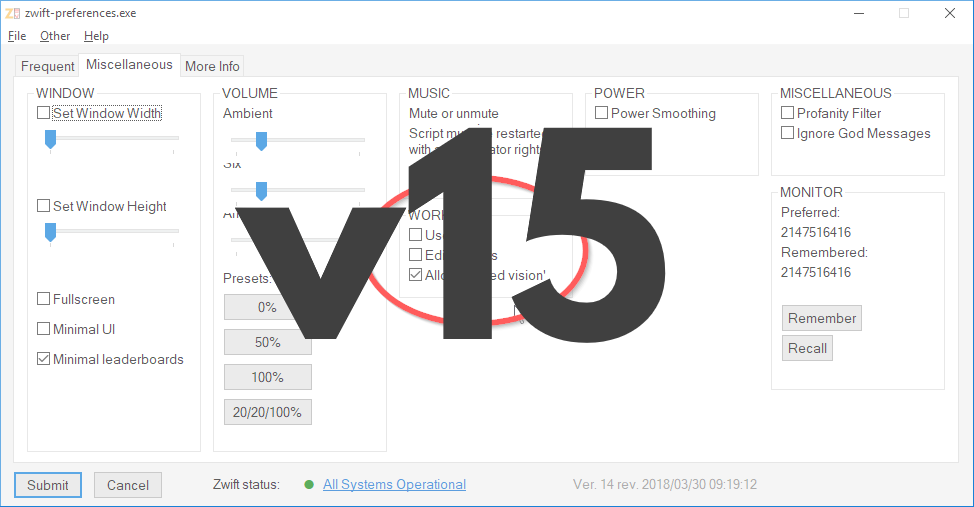 Download the update