Execute the World Hack safely with ZwiftPref and YOU get to decide where you will be zwifting today.
Pre-select the route before you launch Zwift itself.
See route details and upcoming events.
And more…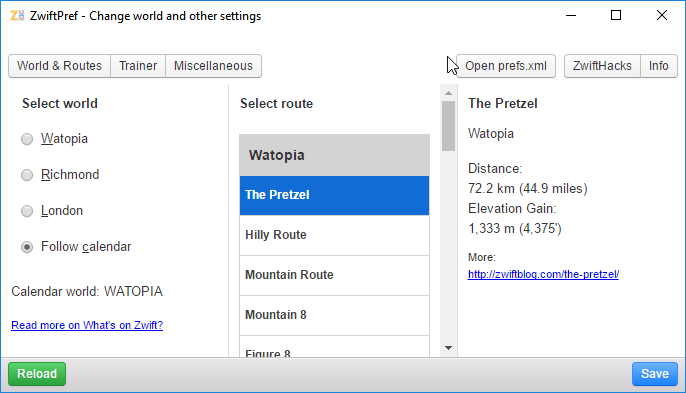 Practically all features from zwift-preferences and some new ones (toggle between Running and Riding, eh?) are in this major update to the ZwiftPref app.