If you want to know if an event has steering disabled you can see it in the ZwiftHacks Event list. Look for the 'Steering not allowed'1 or 'Steering allowed' tag.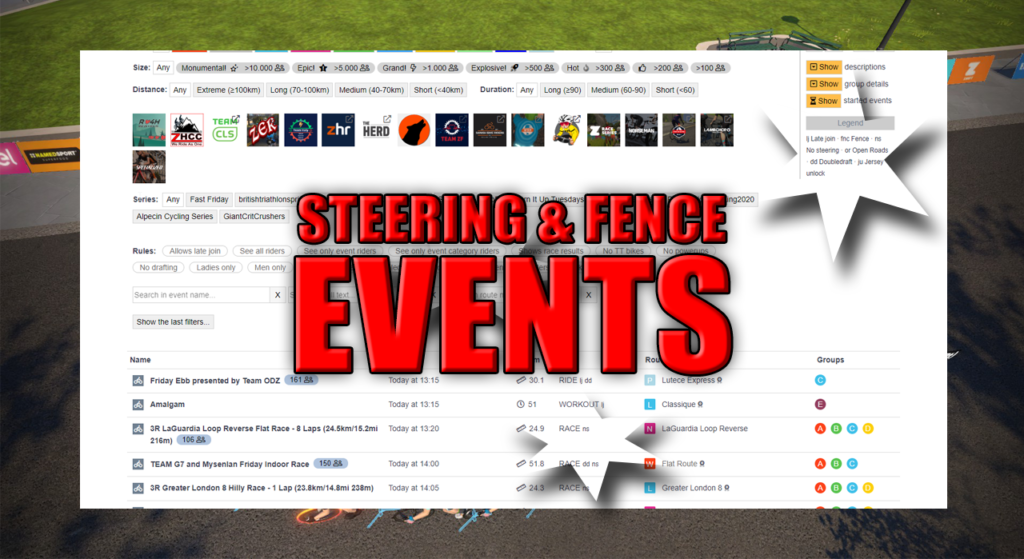 Besides that you can easily check for events with doubledraft, jersey unlock, and fence.
The layout has been adjusted slightly with new codes in the ride type column. If you are in doubt the codes are explained in the legend.
UPDATE 2020-08-10:
You can also find the events where steering is allowed: A 'Steering Allowed' tag is added to all cycling events which are not already tagged with 'No steering'
UPDATE 2020-11-01:
A new 'Steering not allowed' tag has been added. All cycling events are tagged with either 'Steering allowed' or 'Steering not allowed'.
---
Updated 2020-11-01 13:56 CET because of a change to the event list [↩]