Get the news on Twitter
Just follow @ZwiftHacks on Twitter to get the news.
Whenever there is a new version of Zwift or Zwift Companion App ready for download, it will automatically be Tweeted within a few minutes. This is often much before Zwift post any information about it in their forums.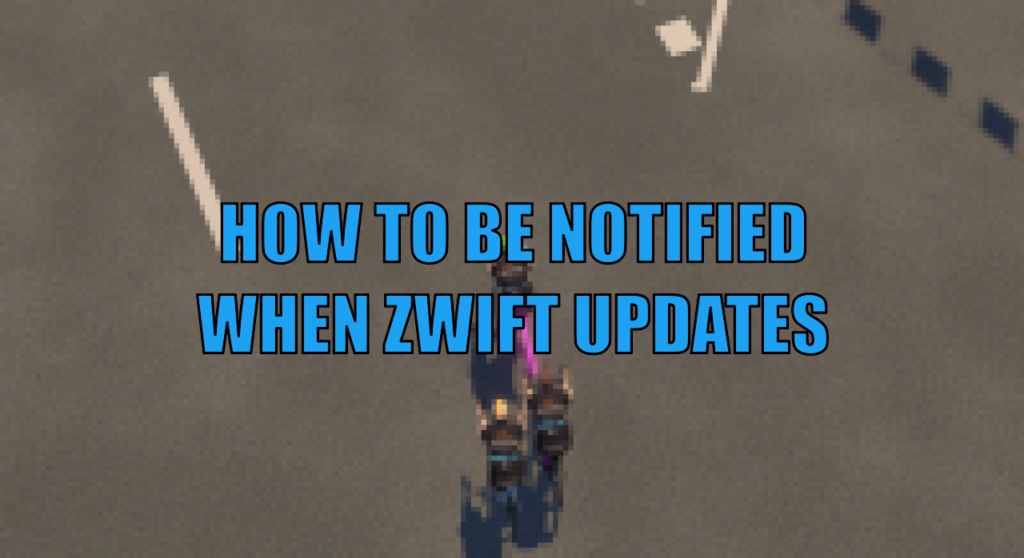 You can always find the current version numbers here: Zwift Versions. They are updated automatically, too.
Be notified by Zwift Forums
The Zwift 'What's new' forum category is where you find the official release notes from Zwift. Here you can set up notifications for new topics. This way you will be alerted when Zwift post a release note.
To set up your notifications you simply click the bell icon and choose when to be notified of changes. The 'Watching First Post' is a good choice here.