What to do if TR-Z-move won't resize the Zwift window after an update…
TR-Z-move wouldn't resize the Zwift window yesterday. Do you think it was related to the Zwift update yesterday?
Yes, It is related to the update but is very easy to fix.
Simply close the Zwift launcher (right click the icon in the notification area and choose exit), and everything works just fine when you start Zwift again.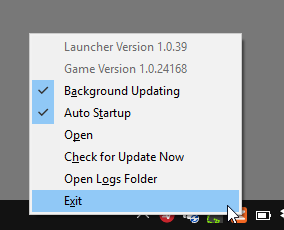 The cause of the problem is that Zwift will be running elevated (as administrator) after the update, and then TR-Z-move doesn't work properly.