If you want more of New York when the calendar switches to Watopia in a couple of days, now may be a good time to get the new version 0.4.0 of ZwiftPref.
Of course it lets you choose any of the five worlds
It also lets you choose both cycling and running routes
Besides that this version got a few bug fixes, e.g. to again show upcoming events.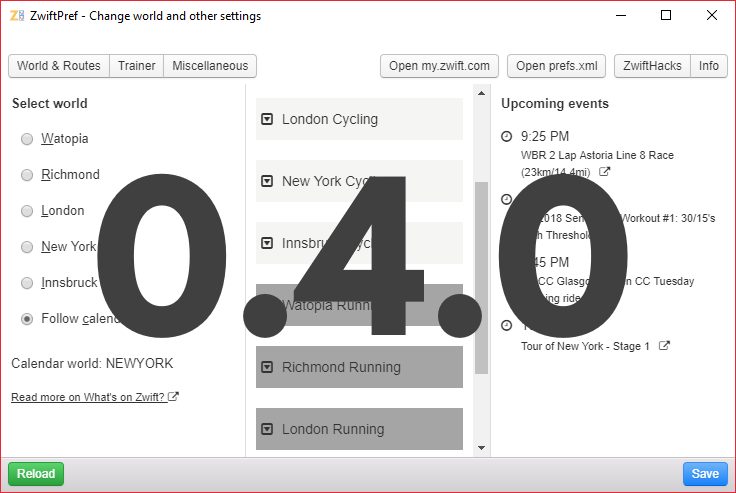 Download the update