A couple of things are changed.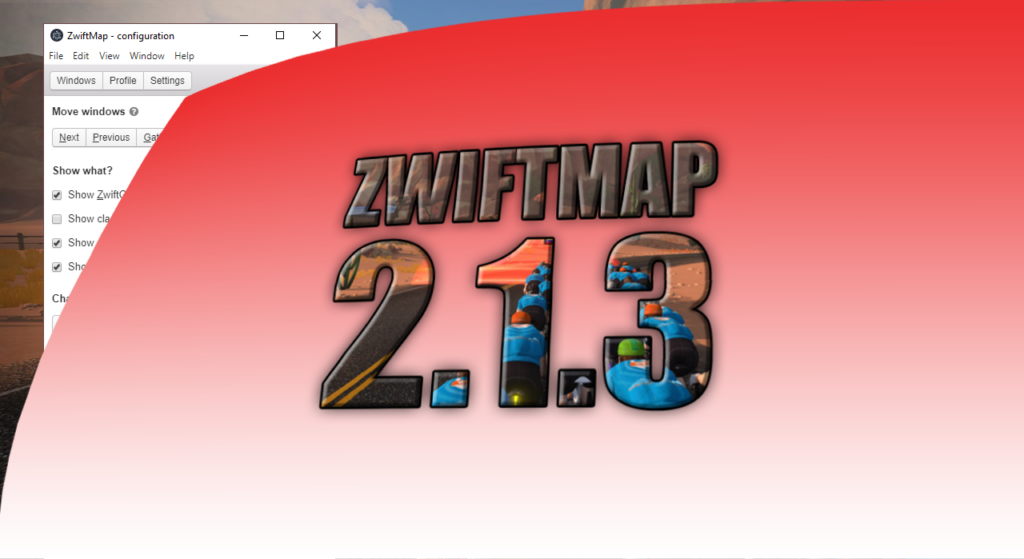 Chat and ride ons
The biggest new feature is that the chat window is now always enabled (but you decide whether to show it or not). ZwiftMap monitors the Zwift log file (log.txt) and displays the chat messages and ride ons you are given in the chat window.
Ride ons are tallied as well while ZwiftMap is running and the tally is shown in the ride/run data window. Beware that unless you have activated network capture it's the only data updated in that window.
Trickery in ZwiftGPS
Finally, some extra tricks have been built into the ZwiftGPS window.
The first is an attempt to stop the sudden changes to a different which seems to happen when the ZwiftGPS server is under load – in that case the server sometimes sends a single data record with the ID of the default world rather than the one you're in. That is now ignored.
The other is that data records are from ZwiftGPS are scrubbed for riders not in the same world. Hopefully that prevents riders in other worlds from appearing in the map.
Where can I get it?
Find the downloads and more information at the ZwiftMap page.