Today was the day of the first official run event in Zwift. It was a great run!
So far you cannot see the run events in Zwift Mobile Link but only in the web events list and in-game. The event list here at ZwiftHacks lets you filter by sport so you can quickly find the next run event.
There are plenty of them…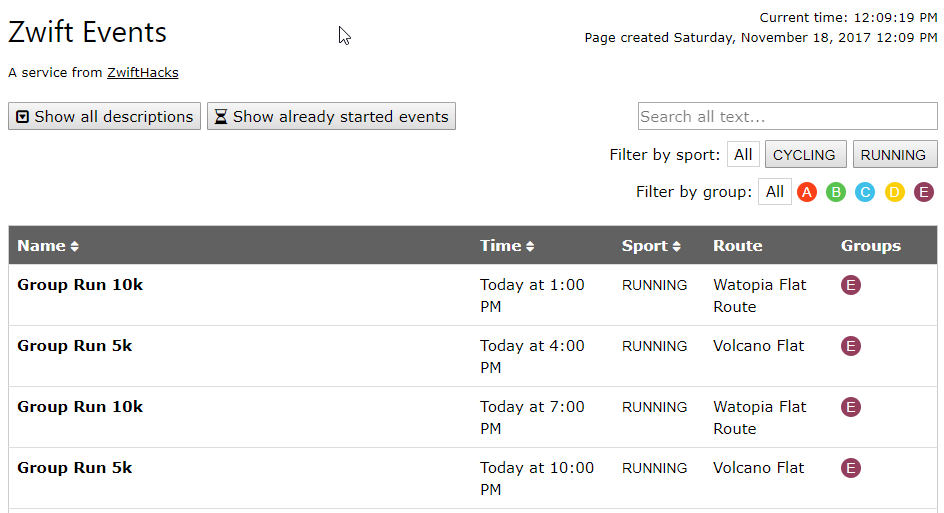 The event list is live at https://zwifthacks.com/app/events.
See more about the event list at The ZwiftHacks event list is live