Have you ever wanted to check the description of an event that just started? The ZwiftHacks list of Zwift events can help you with this!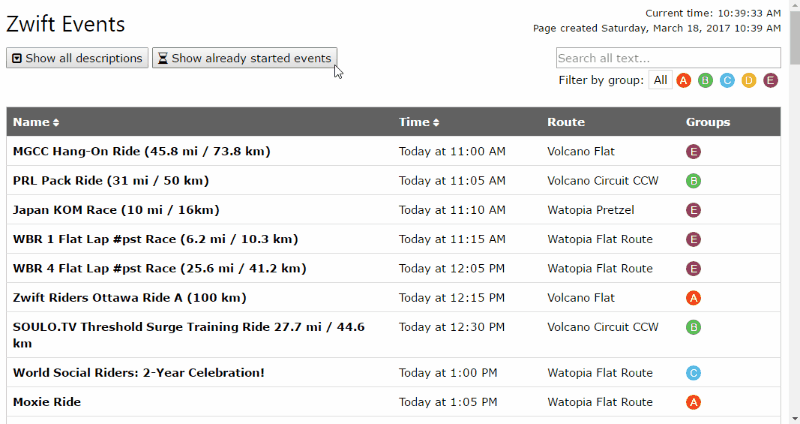 The ZwiftHacks event list is now live at zwifthacks.com/app/events/
What else can you do with it?
Well, you can sort, search, and filter. Try it out!
– there is also a direct link to the event list in the Online Tools menu here on this site.