The downloads for ZwiftMap have been offline for some time but are back with support for the new Innsbruck map.
Get the latest version (1.3.1) at the ZwiftMap page.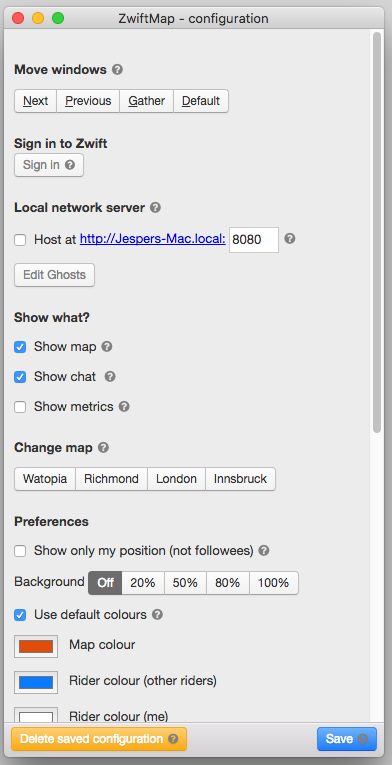 Zwift (the company) has requested that all third party developers / Zwift hackers / community Zwift coders refrain from using the APIs which can be used to obtain personal data about Zwifters. Because of that this version of ZwiftMap is amputated a bit – it reads your position from the log file but cannot show the position of other riders on the map.
My plan is still to change ZwiftMap so it complies with what Zwift (the company) will allow, and my actual hope is to be able to restore full ZwiftMap full functionality with Zwift's approval.