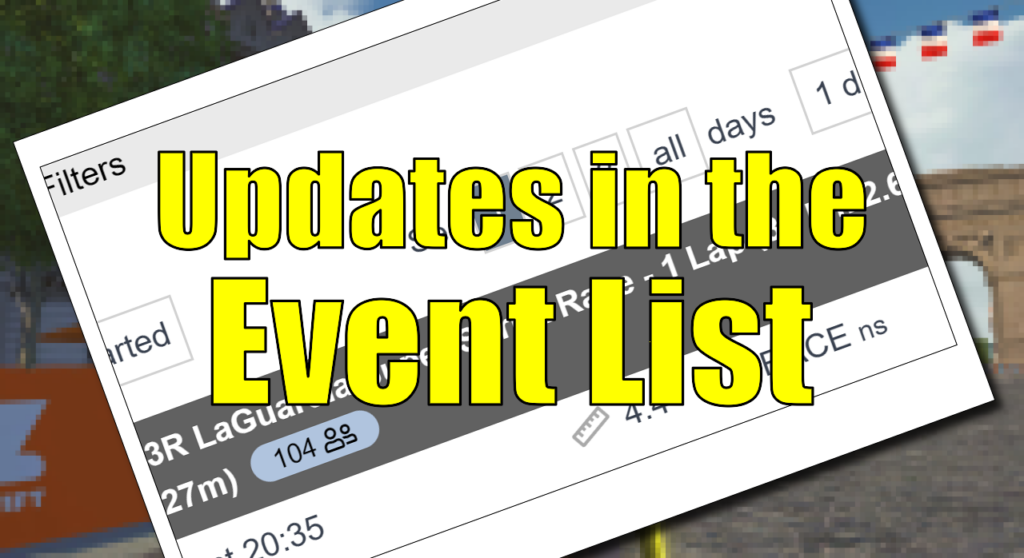 This week the event list was improved in a couple of ways:
Faster load times with paging
See number of slots in TT events
Paging
The most important important is that it now is configurable if you want to see events from one, two, three, or all days per page. This way you can choose to load fewer days, reducing the time it takes to load the page.
If you want the old behaviour, just select 'all' (which is the default).

Your choice is stored in the local storage of your browser so it is remembered between visits to the page. You can also choose to use different settings in different browsers on different devices.
Time Trial info
For the time trial riders it has become easier to see how many slots a TT has in total: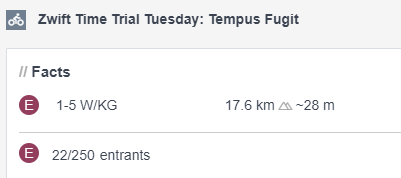 You can now see number of signed up riders as well as the number of slots in total per group.