This is an important update to zwift-login if you have more users sharing the same Zwift installation:
Zwift Launcher has changed to check the 'Remember me' box by default. zwift-login will now make sure to uncheck the box
Many have requested multi-user support in zwift-login. Now it's here!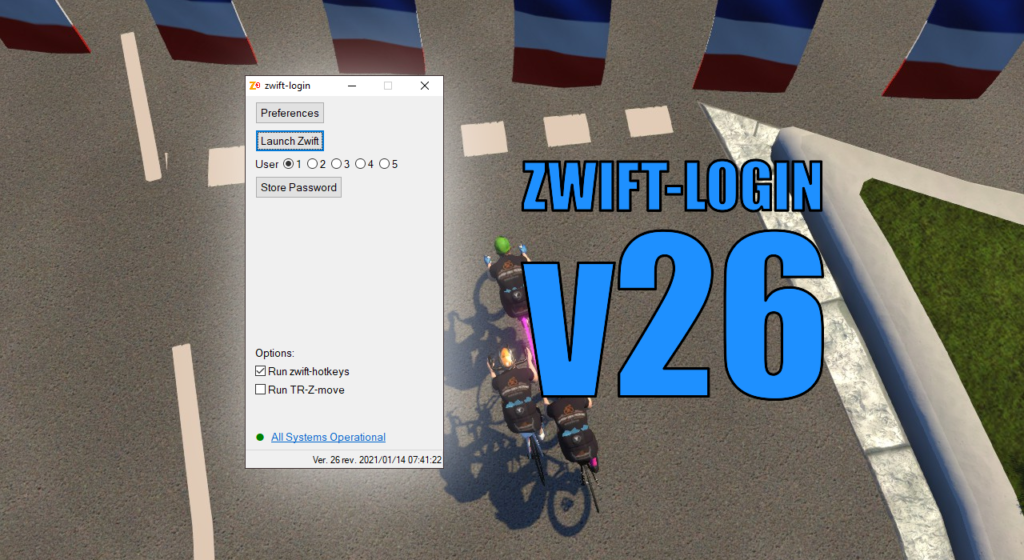 Multi-user support
There are now support for up to five different users in zwift-login through five user 'slots'. Username/password and the options will be stored per user slot.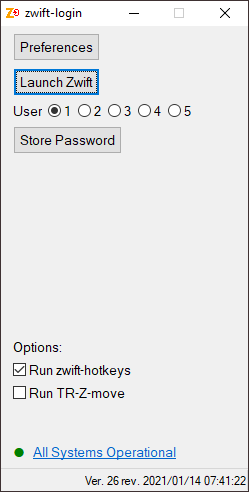 When you select another user, username, password, and options are read from the .ini-file on disk.
When you save a password, the .ini-file is updated only for the selected user.
Notice that options are saved when you press 'Launch Zwift', only for the selected user.
Uncheck 'Remember me'
The login screen in Zwift Launcher has changed so 'Remember me' is checked by default.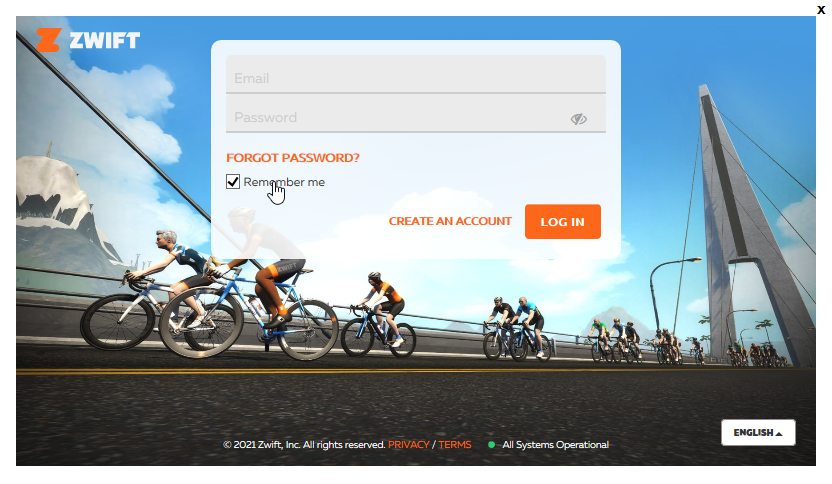 It will now be unchecked by zwift-login.
Download the update