Version 2.0.0-preview.5 for Windows has been uploaded for anybody to download (find the download link in the announcement post linked at the end of this post).
The most important changes compared to the previous preview version are
You can save your Zwift username and password which will then be used for login to my.zwift.com
Alt+Windows+X will focus, show, or minimise the Configuration window depending on its current state
All options and buttons have help texts (hover over or click the ?-marks)
Different shortcut keys added to the Windows page in Configuration
A download link for the macOS version has been sent to the persons who signed up to test it. Thank you for your help.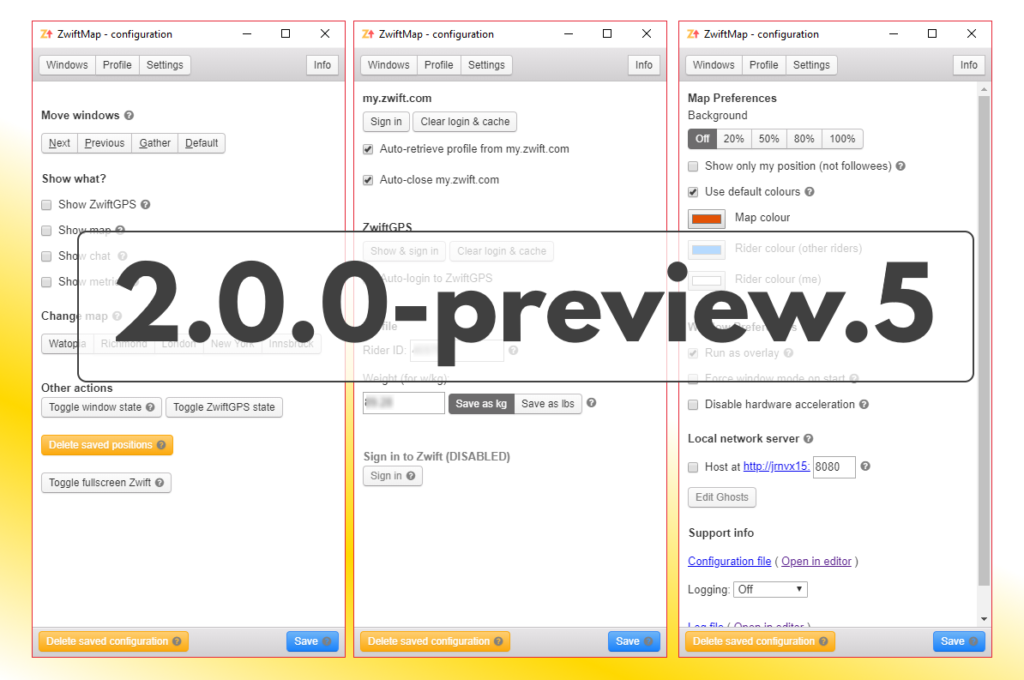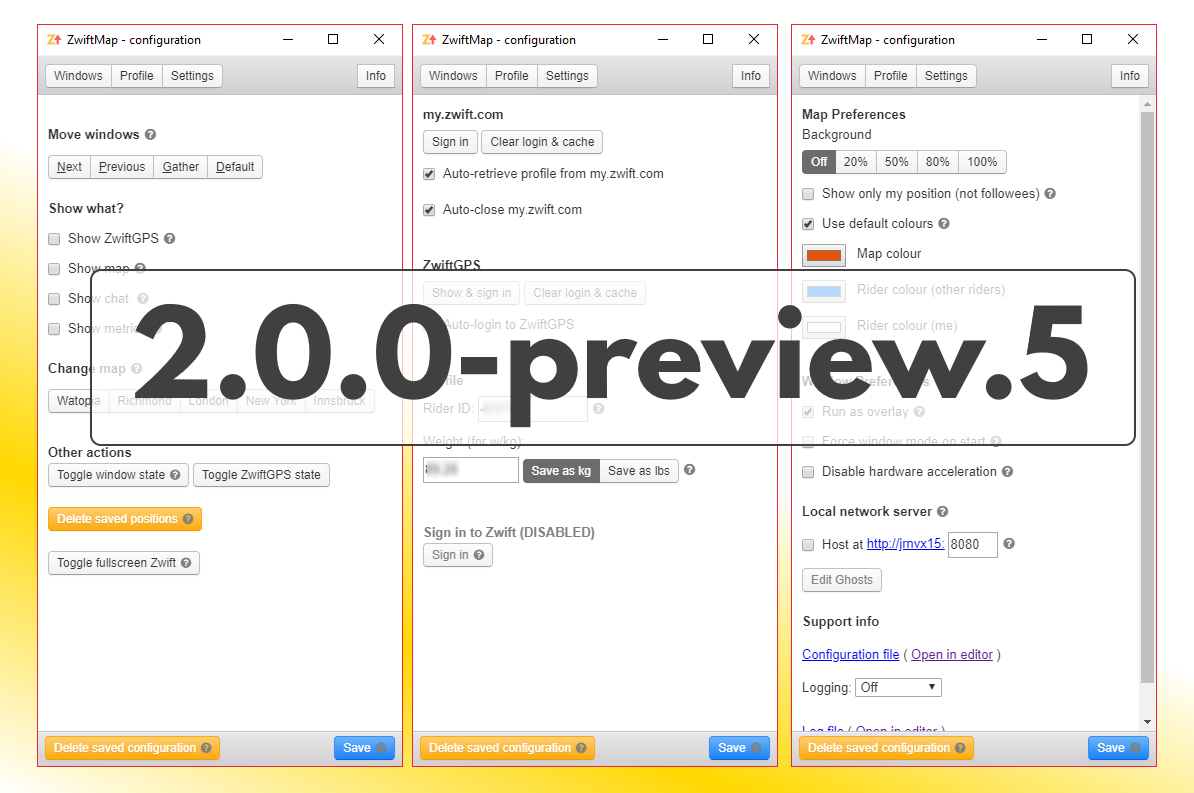 This is the announcement post with a download link for the Windows version: