No more teasers – ZwiftMap with a lot of new features is finally ready!
The big news:
If you sign in with your Zwift user you will get a lot of extra features:
* User names instead of user IDs in the chat log.
* See the position of the riders you follow directly on the map.
* Launch your own local ZwiftGPS server – then you can see the map in a browser from any device in your network!
* Race ghosts – either your own previous activities or those of other riders.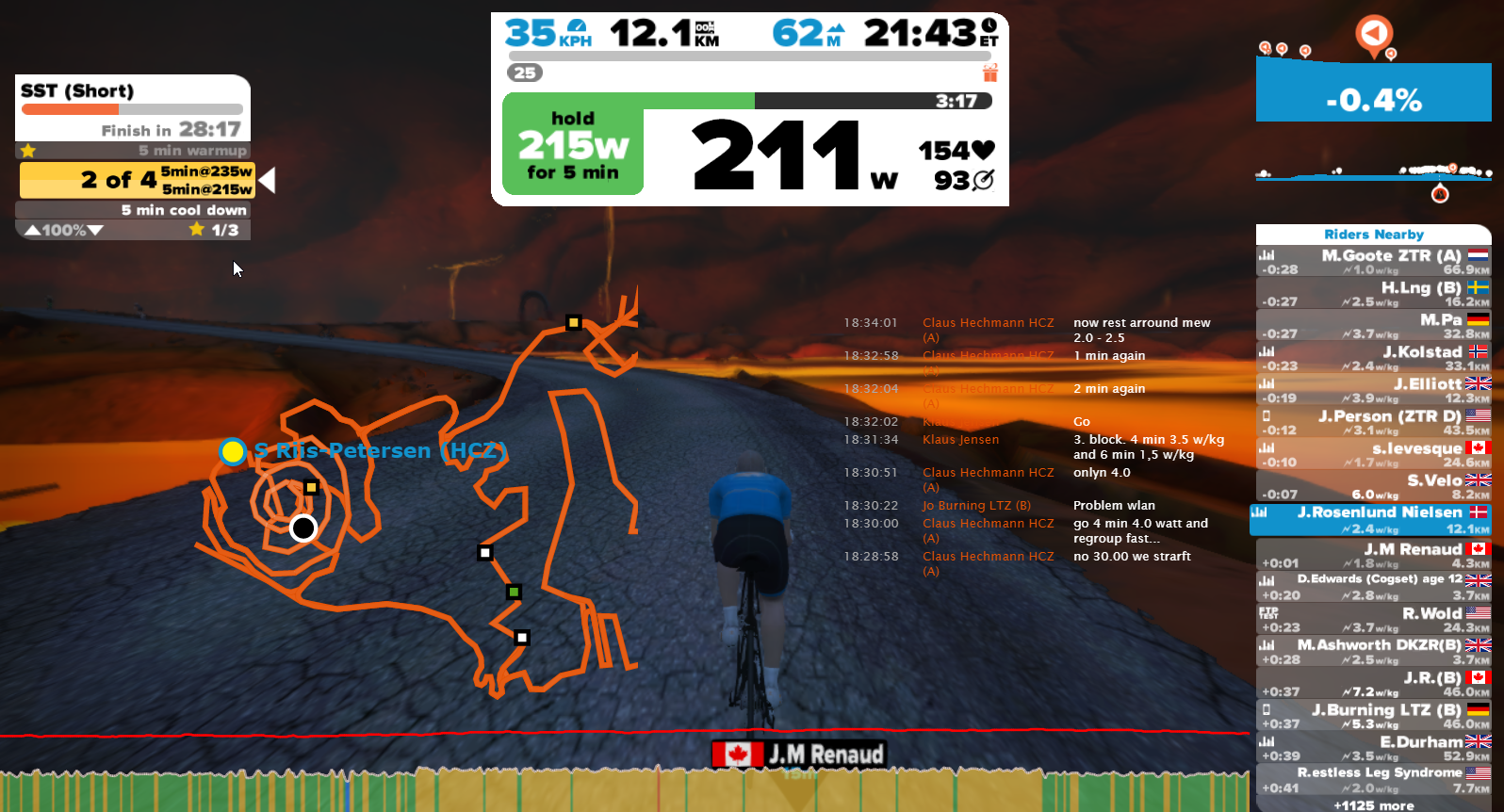 Do you not want to see those you follow on the map but still would like to see user names in the chat log? Then check the option 'Show only my position (not followees)' – then ZwiftMap will show just show your own position.
More changes
* The interaction mode (where you can drag and resize a window) has been much improved. You can now resize by pulling on any of the four borders.
* You can zoom and pan in the map window. Simply press the 'Enable Pan/Zoom' button when the map window is in interaction mode. The setting can be remembered (this is a per world setting) between sessions. To return to default pan and zoom in future session press first 'Reset Zoom/Pan' and then 'Remember Zoom/Pan'.
* Toggle pseudo fullscreen mode for Zwift (Windows only). – Sorry, you will have to wait for a bug fix… Update 2017-03-31 at 20:20 CET: Version 1.1.1 fixes this bug
There is online help in the configuration, map, and chat log windows. Hover over or click the ?-mark icons to get further descriptions of the different features.
Credits
A lot of credit for this version goes to Andy Lee (zwiftgps.com) for his contributions. All of the hardcore changes in ZwiftMap which allows us to retrieve information from Zwift, show rider data etc. is his work. Thank you, Andy!
Feedback is welcome
I would love to hear from you. Please leave questions and feedback as comments to this post.
Downloads
Jump over to the new ZwiftMap page for the downloads. You will also find links to all the previous announcement posts there.