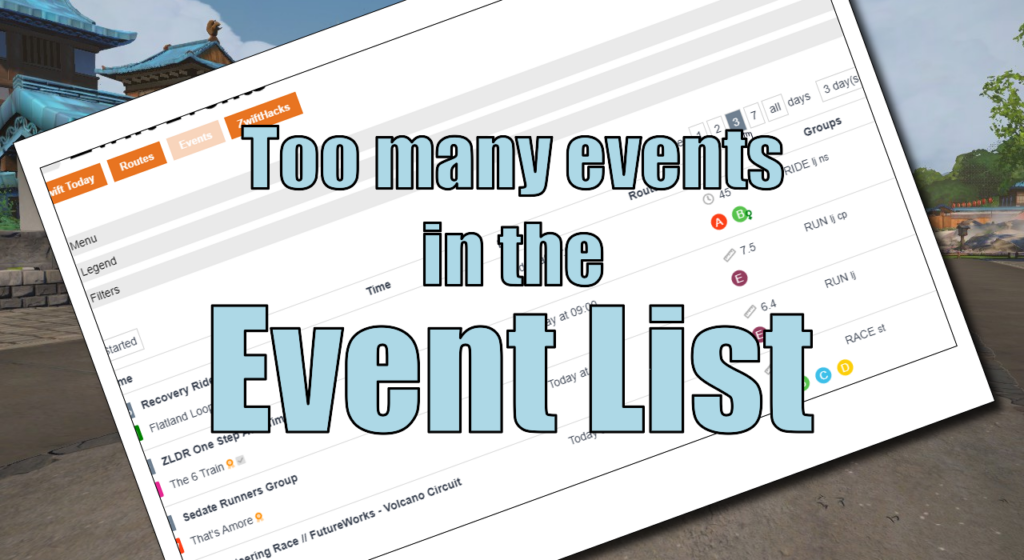 Many events is a good thing. But – many events can also be a bad thing for the event list.
Currently, Zwift has loaded the calendar with about 7.000 events, and trying to show all that in a single page will cause problems on some devices.
To help fix that problem the default is now to show 3 days per page. You can still choose to override this setting by clicking the button "See 1 / 2 / 3 / 7 / all days".
If it is impossible for you to load the event list so you can change your preference, try one of these direct links:
Show 1 day: https://zwifthacks.com/app/events?days=1
Show 2 days: https://zwifthacks.com/app/events?days=2
Show 3 days: https://zwifthacks.com/app/events?days=3
Show 7 days: https://zwifthacks.com/app/events?days=7
Show all days: https://zwifthacks.com/app/events?days=9999