There is a new way to track your route badges. It doesn't require you to create any user account but simply stores the info in your browser. It also gives you a dedicated URL / web page address you can bookmark. Use that and you can access your data from anywhere.
The Zwift Routes page here at ZwiftHacks is the place for it.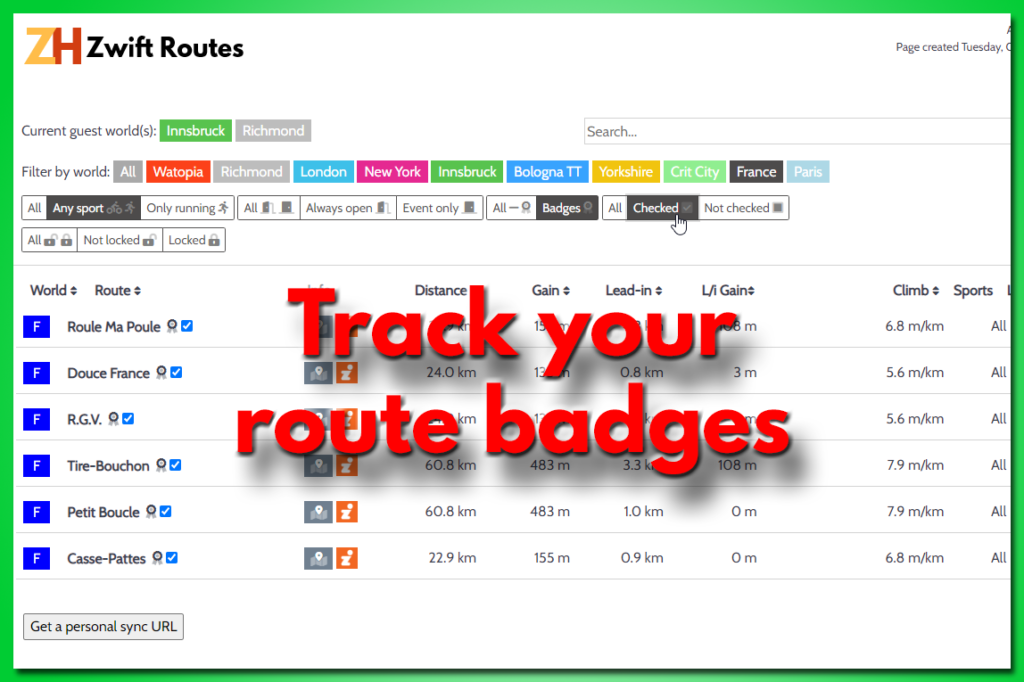 Go to the routes page and check / uncheck whether you have the badges. Unless you decide otherwiser, the information is only stored locally, in local storage in just that one browser.
However, you can choose to sync it to the ZwiftHacks server. To do that, click 'Get a personal sync URL' and copy / bookmark the URL (web page address) which is generated for you.

It opens in your browser if you click the right arrow button as shown here: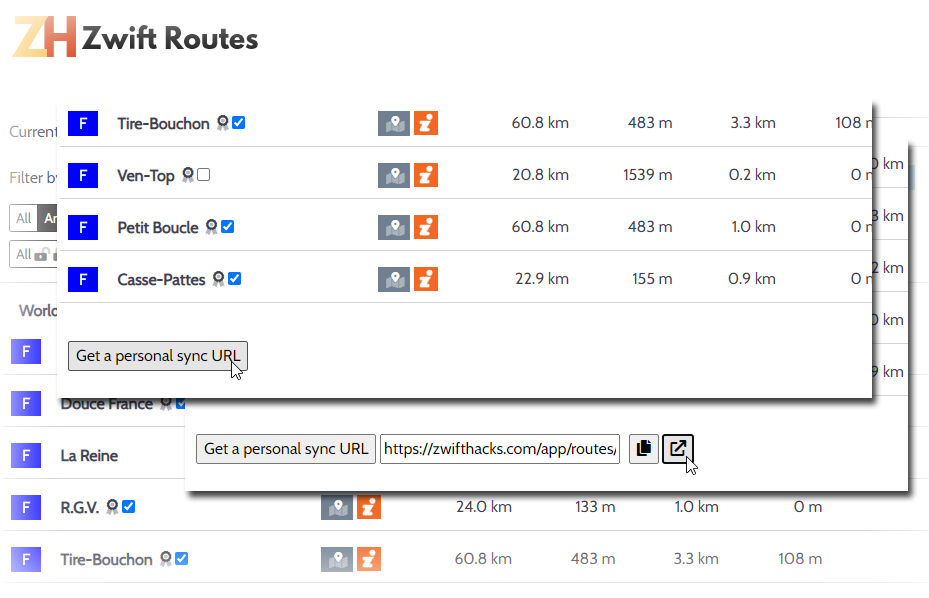 Whenever you use that special, personal sync URL you will see your route badge check marks. It doesn't matter which browser or device you use – just use that URL and any changes you make will be synced to the server.

To be clear: The only data that is stored at the server is the sync key (which is part of the URL) and which routes have been checked. Nothing else is saved.
Keep your bookmark safe
Be aware that your URL / sync key is unique. Also, since it's not recorded who created it, there is no way to help you recall it if you forget to save it / bookmark it.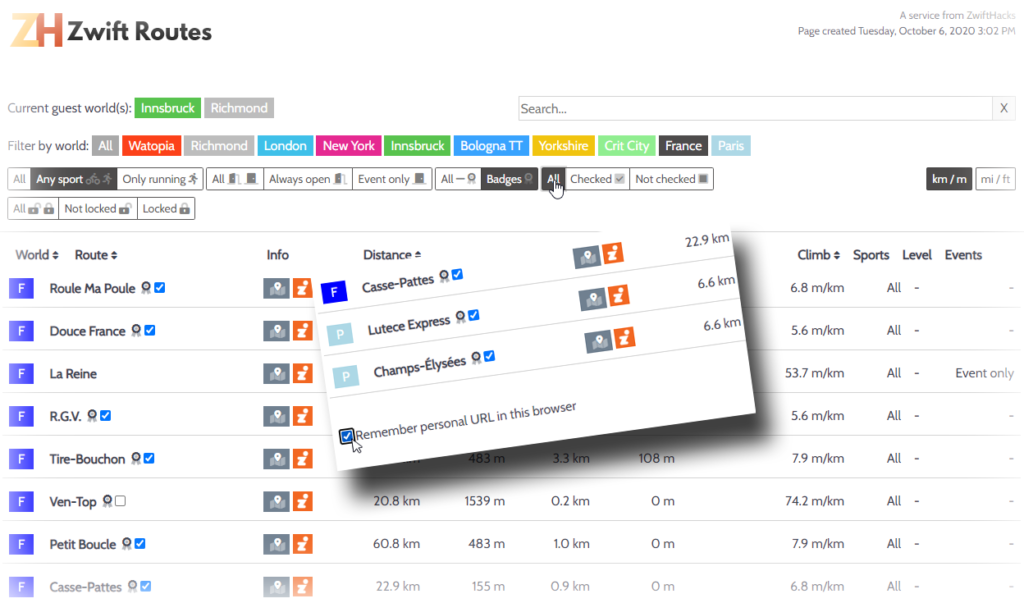 Here another trick: When you are at your personal route page, check the box 'Remember personal URL in this browser'. It stores a record of your personal URL in the local storage of your browser. Why? Because now the route page will automatically redirect you to your personal page whenever you go to the regular https://zwifthacks.com/app/routes URL.
Filter routes by check marks
The route list can easily be filter with the new Checked/Not checked filter as you can see demonstrated here:
Bonus
Heres a bonus: The Event list will also show your checked routes badges.