In the ZwiftHacks routes list you can see the route profile and a description of each route, directly in the list.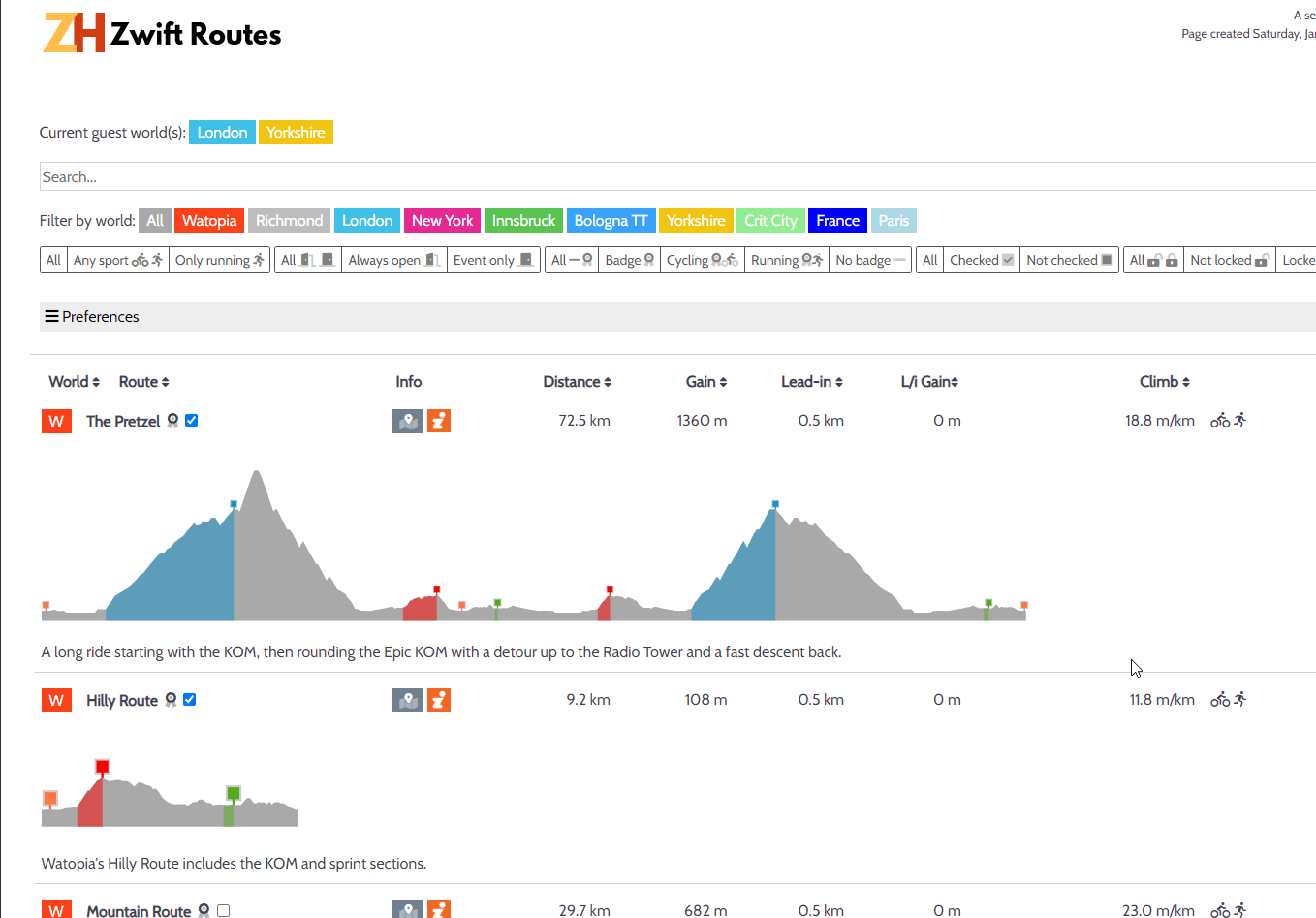 It is optional to show the profiles and the descriptions. You can control that in the Preferences menu.

The 'Get a personal sync URL' / 'Remember personal URL in the browser' option has been moved to the Preferences menu.
As before, you can see a full and animated map with the route profile by clicking the map icon.