In the new version of zwift-login it is now user configurable if it will launch zwift-hotkeys and/or TR-Z-move together with Zwift. It has also been fixed so it exits properly when you close the zwift-login window or press the Esc key.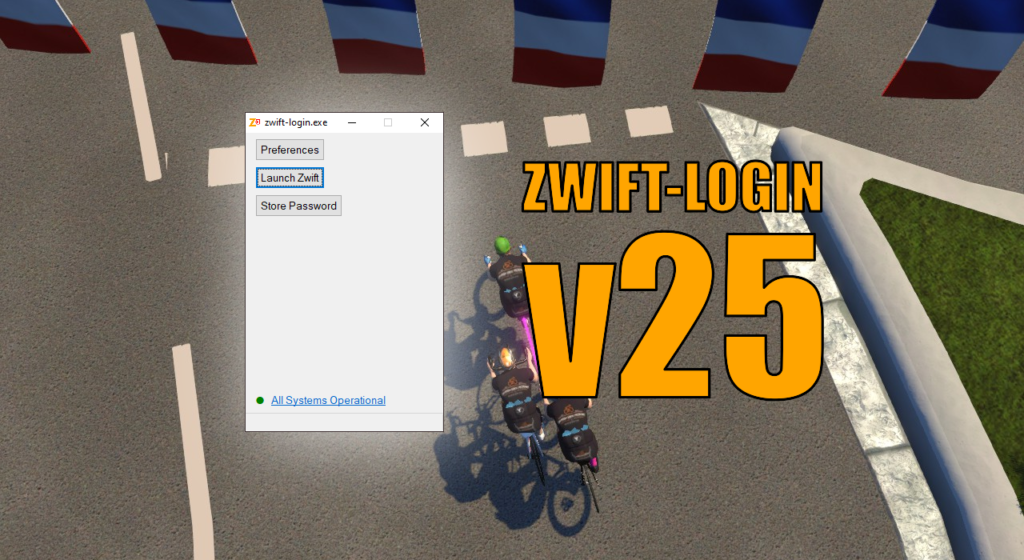 New options
The new options only appear if you have installed zwift-hotkeys and/or TR-Z-move in the same folder as zwift-login. They don't appear if you launch zwift-login with the /onlyzwift command switch.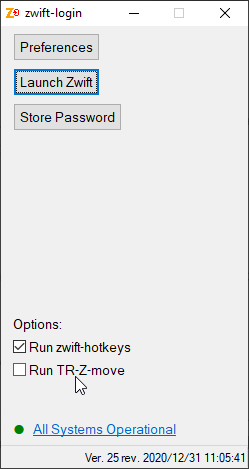 The options are saved between each run of zwift-login.
Download the update