New routes coming to Watopia?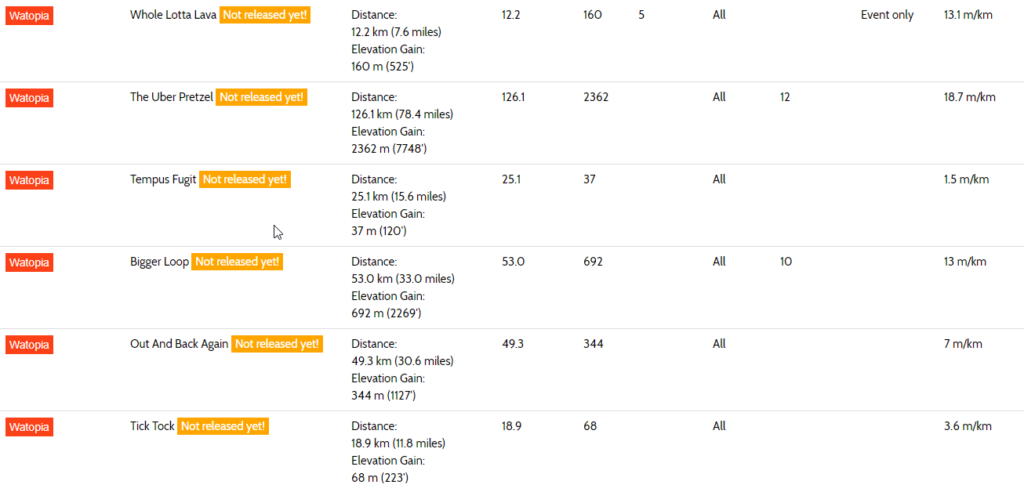 Tick Tock
Out And Back Again
Tempus Fugit
Bigger Loop
The Uber Pretzel
Whole Lotta Lava
These are all new, hopefully soon to be released routes in Watopia.
We know that Tempus Fugit is the route for Tour of Watopia Stage 5 scheduled for beginning of May. Besides that one route (Whole Lotta Lava) is only for events and two (The Uber Pretzel and Bigger Loop) seem to be level-locked.
Probably all of these new routes will launch at the same time. We'll just have to wait for a game update…