During the past week the Zwift Routes page have had several small updates:
The page now have a tabbed menu at the top of the page with tabs for 'Selection', 'Settings', and 'Badges'.
If you are using the 'Personal URL' feature and has activated 'Remember personal URL in this browser' the page will now load faster (it redirects to your personal URL before displaying any content).
Checked routes are highlighted a bit more.
More information about each route is shown: Difficulty (on a scale from 1 to 5) and XP.
You can sort the list by any of the data fields.
Besides there are numerous small changes to the page layout and how the page is generated, all in an effort to make it a bit easier to use and to maintain.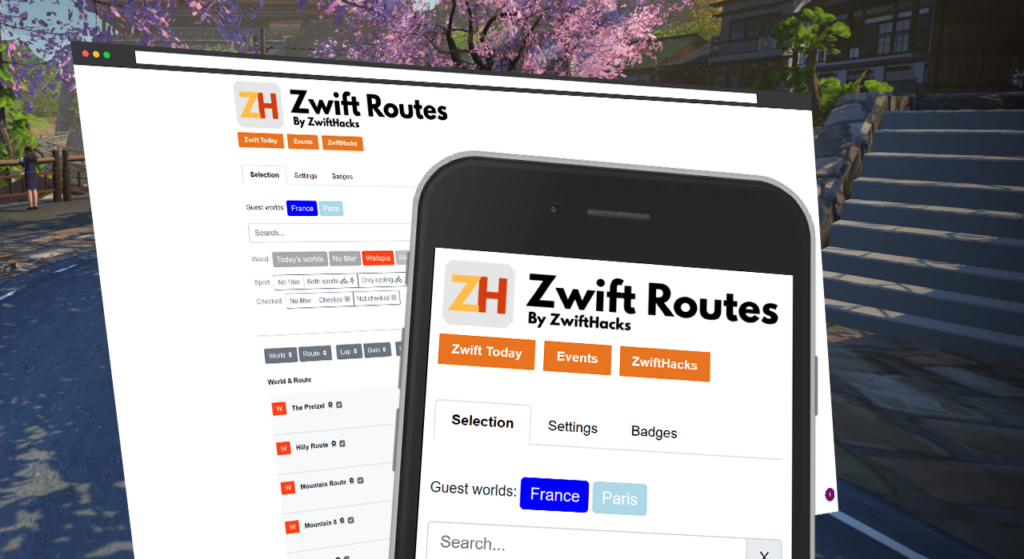 Of course the list already contains all routes in-game, also the newest Makuri Islands routes from the latest game version.