The Zwift Launcher now have a Let's Go button where it used to have a Ride On button. zwift-login has been fixed to handle this.
Download the new version from the zwift-login page.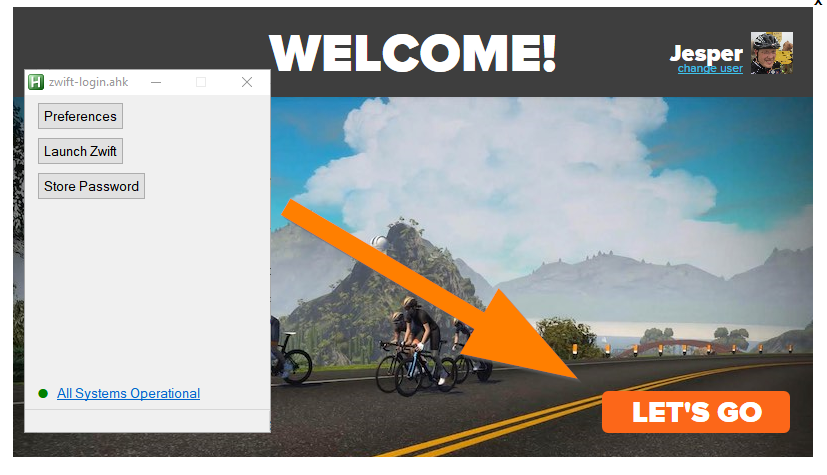 Zwift has also finally fixed this Welcome! screen so you can just press the Enter key instead of having to click the button with the mouse.