Since Zwift has recently introduced a second guest world on the calendar it would be nice to know what is on the calendar before you world hack with ZwiftPref.
In the latest version 0.5.0 you can see information about both guest worlds.
The world hack is the same as before: The normal base world is Watopia but the world hack lets you choose any world – other than the event only worlds (Bologna and Crit City) – as your base world so you can access it in Zwift.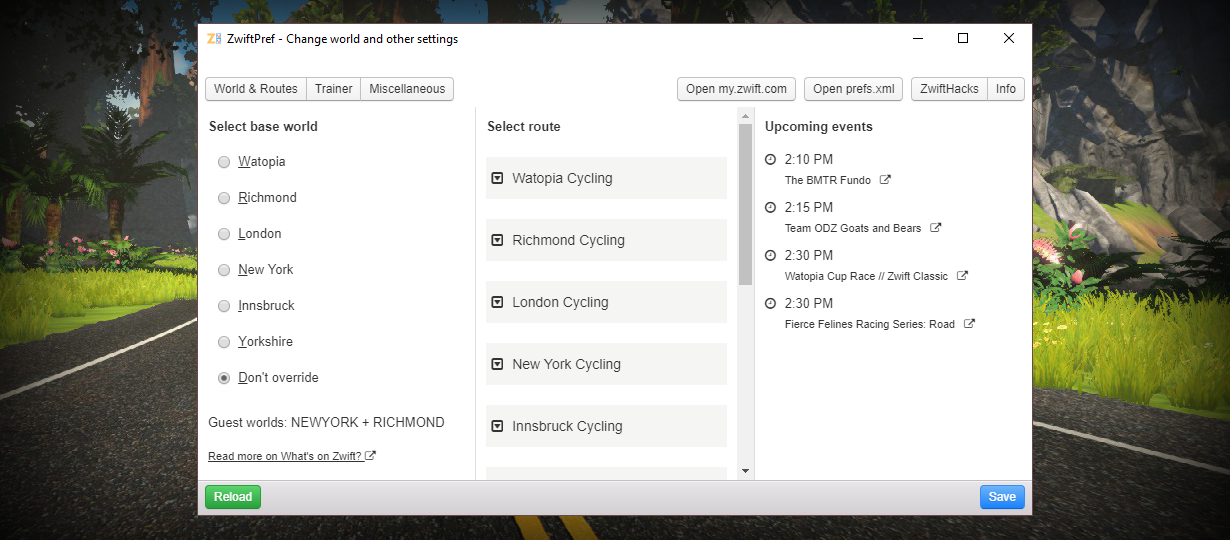 Download the update